In Need Of A Trustworthy Homeowners Insurance Slidell Expert? We're Here To Help
There is no doubt that Slidell homeowners insurance can be pretty expensive for most of you. However, that shouldn't affect your decision to buy this great necessity.
Lucky for you, there are many ways to gain discounts on your home insurance. From installing safety alarms to increasing your fire safety, we will discuss different ways to benefit from an insurance discount on this page.
But first, why do home insurance charges vary? That's because your home insurance's final value depends on many factors that may decrease or increase the overall risk.
So, for instance, if your current lifestyle and home show that you might file a claim soon, the price of your insurance will be pretty high. Similarly, some people have many features in their homes that reduce the risk of any claim. And for that, home insurance companies Slidell LA reward them with insurance discounts.
Here are some ways in which you can also get one:
A deductible is a specific amount you will have to pay before the insurance company starts to make payouts for your claim. This amount can vary, but the higher deductible you spend, the more premium is saved.
So, for instance, most companies demand a deductible of at least $500. But if you successfully pay $1000 for your deductibles, you might be eligible to get a 25% discount on your premium.
Have you heard of the concept of "buying in bulk?" While it applies perfectly to groceries and other shopping products, you can also enjoy a bulk discount by purchasing two or more insurance policies.
For instance, by purchasing home insurance with auto insurance, you can be eligible for a bundling discount and simultaneously make it easy to track all your policies together.
Please note that not all companies offer this facility on every insurance policy. So, before you make up your mind, call our agency and learn more.
3. Safety and Security Measures
By implementing some security measures in your house, you can reduce the risks of any break-ins and will eventually be eligible for some insurance discounts.
Moreover, other than getting a discount, safety measures alert you regarding any leakages and flare-ups and are necessary to keep your family safe.
Many devices help make these measures possible. For instance:
Smoke detectors

Exterior doors

Fire extinguishers

Gas leak detectors

Fire and burglar alarm system

Water lead detectors

Sprinkler system

 
Interestingly, most insurance companies offer a discount of 15 to 20 percent on the total premium value if you take some of the above measures. Moreover, many companies also provide additional incentives if you plan to buy the devices from their partner brands.
Before installing a system, make sure to evaluate the price that you might have to pay. Some of these devices are pretty expensive. So, analyze the cost of buying a system and weigh it against the discount you will get on your insurance.
With specific improvements and updates, you can make your home disaster-resistant to some level. And the more disaster resistant your home might be, the more significant discounts you will get.
You can reduce the risk of damage by installing storm shutters or an impact-resistant roof. Besides, you can renovate your home by utilizing more robust and more durable materials than before.
What's more, if you live in an old home, you can retrofit it so it can bear all degrees of earthquakes in a better way. Besides, upgrading your plumbing, electrical, and heating system might also be eligible for some discount on your insurance premium.
5. Avail Loyalty Discounts
If you have stuck with one single insurance company for many years, you might also get offered a loyalty discount. Some companies also offer such deals to people who have referred many people to the company.
The loyalty discounts are not too high, maybe 10% only, but they help to reduce your overall premium value to some extent. Moreover, the discount percentage might vary according to the years you have spent as their policyholder.
Also, note that not all companies encourage their clients with such discounts. So, double-check with a representative before sealing the deal.
There are also a few insurance groups that offer discounts on the years you haven't filed a claim. For instance, if you haven't filed a claim for three to four years since you bought the insurance, the company might offer a discount that may last till you finally plan to use your home insurance.
If your existing policy hasn't expired yet and you have already signed up for your following home insurance, you might get a discount on an early signing. Many companies offer renewal discounts for people who sign up for a policy before a specific date.
Don't forget to mention your new-home-buyer status when buying an insurance policy. If this is your first time buying home insurance for a home that you have recently purchased, you might qualify for a discount.
The discount percentage may vary from company to company, so it is always wise to double-check with your possible insurance company.
9. Maintain a Solid Record
If your credit history is good, you might make some savings regarding your premium. Many insurers evaluate the credit history of homeowners before pricing their insurance.
So, to have a good credit history, ensure to pay all your bills on time. In addition, analyze your credit balances and keep them as low as possible. Additionally, do not lend money more than your current financial value.
If you are above 55 and retired, you might get a discount on your premium. That's because you are more likely to stay at home than people going out to work and are less likely to get attacked by a burglary or a fire disaster in your home.
So, in that case, communicate with your insurer for any discount you can get on your home insurance. Some companies can give you a discount of up to 10%, which can make a tremendous difference to your premium cost.
11. Consider Insurance Before Buying a Home
Factors such as your new home's location can also help you get a discount. If your home is in a community with facilities such as a fire hydrant or fire department, you might have to pay less for insurance.
Similarly, if you live in a newly built house with perfect wirings and systems, you might also be eligible for a discount. Again, the deal's value depends on the company's policies and evaluations.
Do Discounts On Home Insurance Really Work?
The Home Insurance Slidell LA Experts
Yes, they do! But not all discounts work equally. A few deals work right on the spot; for others, you might have to make some improvements before reaping their benefits.
For instance, an early signing discount will decrease the value of your premium as soon as you avail of it. However, for deals related to security measures, you will have to install a device first before qualifying for that particular discount.
Here are a few other features of a discount on your home insurance that you should know about:
Most discounts on home insurance are capped. Many companies set a limit, for instance, 40%, and don't offer a value more than this capped percentage. Moreover, every company has its individual capped percentages, which may vary for different policies.

You might have come across the term "up to" when seeking a discount. This term means that the maximum discount amount is a certain amount, but not all are eligible for it. Moreover, if the maximum discount percentage is 10%, you might have to follow specific criteria to get it.

Discounts are attractive, but they shouldn't be your only consideration when choosing insurance. Some companies have high insurance costs, so they offer discounts to compensate for and cover these charges. It is best to shop around and get different quotes before sealing a deal with a particular insurance company.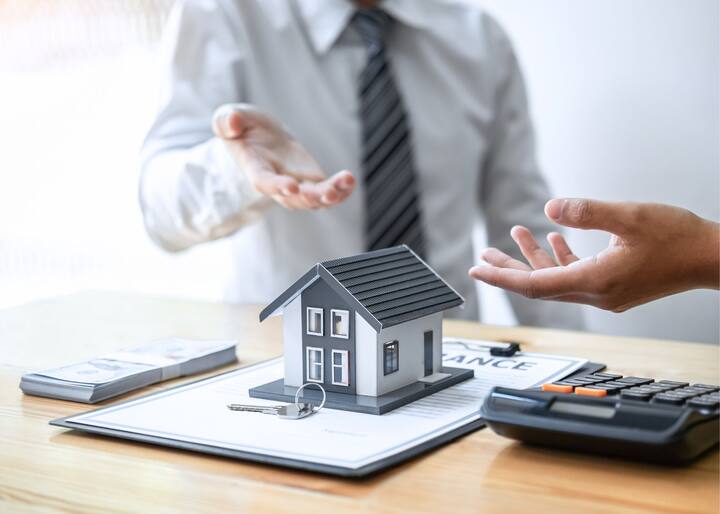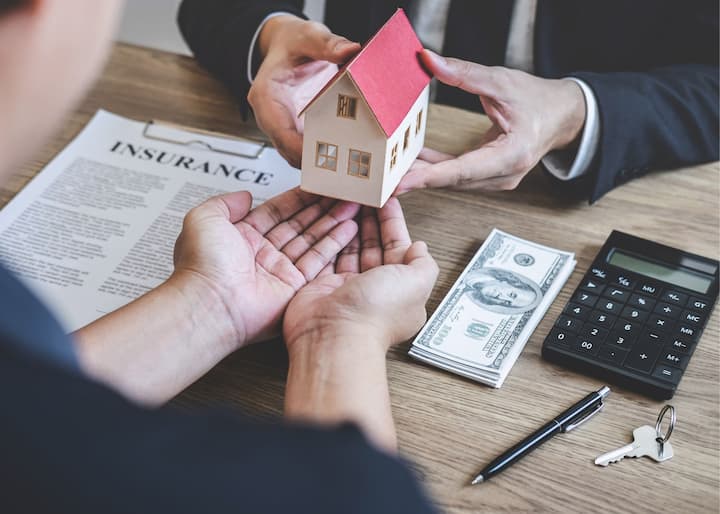 Other Ways to Save Money On Insurance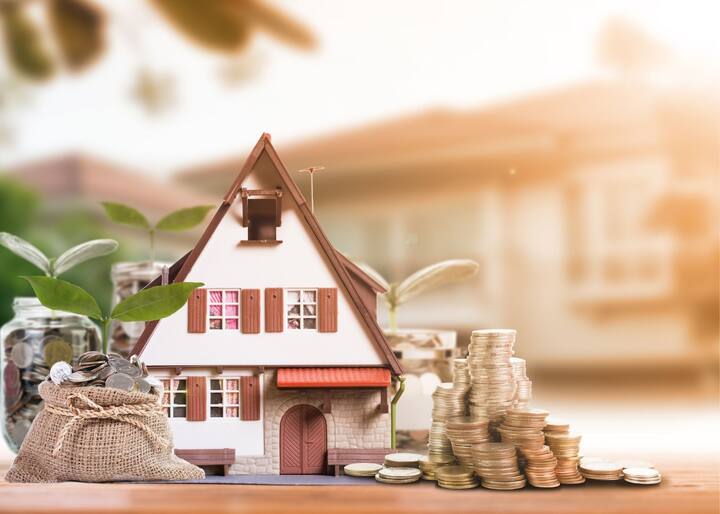 Other than discounts, you can also save your insurance money, if you
Don't smoke
Live in a properly gated community
Are a part of a particular occupation, such as military or police
Are retired
Frequently Asked Questions
The Best Homeowners Insurance Slidell Louisiana Offers!
Here are some common questions asked by users like you seeking a discount for home insurance.
What Does Insurance to Value Discount Mean?
Insurance to value refers to the amount entirely equal to replacement cost. This means that you have insured your house for an amount that makes 100% of your replacement cost. In that case, some companies offer discounts, but the value may vary with different policies.
Should I Include the Value of My Land While Applying for Home Insurance?
No, you shouldn't. The land doesn't get affected by windstorms or theft. So, if you include the amount, you might end up paying a high premium.
So, if you want to get a discounted cost, exclude the value of your land from the rebuilding costs.
Slidell Home Insurance Solutions offers many discounts depending on your case. Please get in touch to see what we have got to provide you with.
Camellia City Home Insurance Company
1181 Robert Blvd, Slidell, LA 70458
Copyright © 2022 Camellia City Home Insurance Company
This site is a free service to assist homeowners in connecting with local service contractors. All contractors are independent, and this site does not warrant or guarantee any work performed. It is the responsibility of the homeowner to verify that the hired contractor furnishes the necessary license and insurance required for the work being performed. All persons depicted in a photo or video are actors or models, not contractors listed on this site.